The King Of Fighters XV (KOF15) update 1.62 is rolling out on PS4, PC and PS5. According to the official The King Of Fighters XV 1.62 patch notes, the latest update made gameplay adjustments by increasing the performance of less frequently used characters. In addition, the latest KOFXV patch 1.62 also refined the performance of some characters.
Previously, a major KOF15 patch 1.51 a new DLC Characters Samurai Team. Recently, a hotfix was also released. Unfortunately, some players are still facing issues when trying to play the game. Today's The King Of Fighters 15 version 1.62 will fix a few of these issues.
Read more details below.
The King Of Fighters 15 (KOFXV) Update 1.62 Patch Notes – January 13, 2023
System
Room Match ・Can now change the Battle Settings from within the room before confirming to fight.
DJ STATION
・Added the jacket for KOF Staff Roll BGM Collection.
・Added the track Still Green -KOF XV ver. to THE KING OF FIGHTERS XV jacket.
Battle Announcer
・Resolved an issue where, under certain circumstances, the commentator would say
something different than what was happening during the match.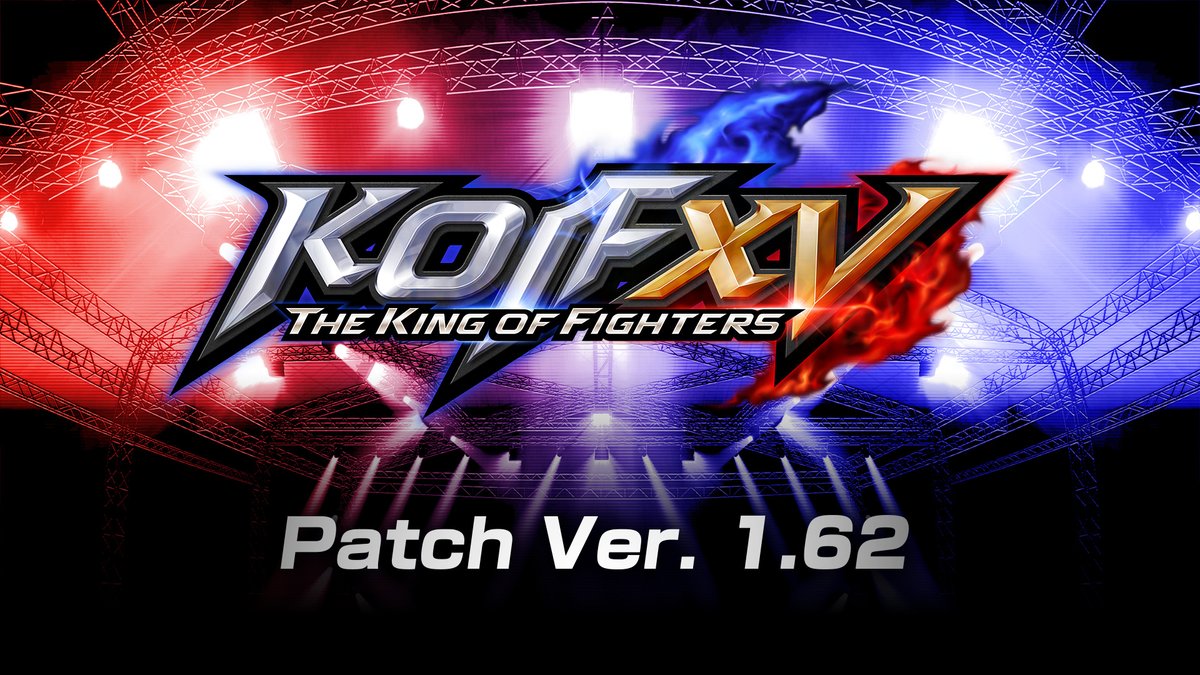 Other
・Resolved various minor issues.
ALL CHARACTERS
MAX Mode ・Power gauge now accumulates during MAX mode.
Dashing
・The hurtbox for characters' heads no longer move forward.
・Resolved an issue that prevented some characters from guarding immediately after stopping
at a certain time during a dash.
Crouching LK for All Characters ・No longer hits in-air opponents.
Blow Back ・Increased combo scaling value.
Guard Cancel Blow Back ・Cannot be followed up.
Counter Throw
・Counter throws are no longer possible to be performed during normal attacks, command moves,
and blow back recovery.
・Distance between characters after a counter throw is now the same for all characters.
Normal Air Throws
・All characters, besides Clark, have the same horizontal grab range.
*Clark has a larger horizontal grab range than each of the other characters.
Special Moves (moves with →↓↘ inputs)
for all characters
・Reduced command input window duration.
*This adjustment will make it harder for accidental →↓↘ inputs.
Special Moves (throws)
for all characters
・Except for some techniques, the power gauge now increases by 50 on throw startup.
・Increased all recovery frames on whiff except for some techniques
Read full details here.
The King Of Fighters XV (KOF 15) patch 1.62 for PS4 is now available for download.